Sponsorship
Records Solutions are proud supporters of not only the records and information management industry, we also support:
MS Brissy to the Bay Bike Ride
Palm Beach Currumbin AFL Club
MS Brissy to the Bay
As in previous years, Records Solutions have formed and entered a team in the MS Bike Ride. Together the Records Solutions​ team are raising funds to show our support for people living with MS.
Did you know:
On average, more than 10 Australians are diagnosed with MS every week
The average age of diagnosis is just 30 years of age
Three out of four Australians with MS are women
The money raised will help fund essential services for almost 4,000 Queenslanders. These services include the NeuroAssist information line, specialist nursing services, wellness programs, and financial support. Donations will also power research into better treatments, and it is hoped that one day there will be a cure for MS.
The Bike Ride is being held Sunday 11th June 2023.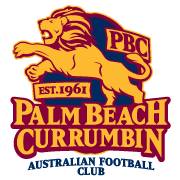 Palm Beach Currumbin AFL Club
PBC club was formed in 1961, and has been based at Salk Oval since that time. Representing the Gold Coast in Queensland's AFL premier league. The Club has forged a successful history fielding competitive sides with a large proportion of local PBC products. The players progress through the junior grades, then the Colts (U18's) and into the senior grades with the ultimate goal of playing in the elite national competitions and then the AFL.