About Us
Records Solutions is an Australian-owned company, founded in 1994. Created BY Information Managers FOR Information Managers, we provide records and information management solutions and services to public and private business sectors.
As a government-preferred supplier servicing all three levels of government and the private sector, our exceptional capabilities extend from over 60 years of industry experience.
Records Solutions are a software neutral vendor, meaning our only concern when working with you is what is best for you.
Use the link below to read about our journey and to find out about our team.
Services
Records Solutions provide a variety of services to our customers that have been developed and are delivered in accordance with a Quality Management System. Our aim is to always assist our clients in achieving the best possible outcome in their management of records and information while meeting the Australian Standard AS ISO 15489 and any other organisational, legislative and quality requirements.
For a full list of services and in-depth detail on what is included, follow the link below.
Industry Involvement
Records Solutions are proud Bronze Industry Partners of Records and Information Management Professionals Australasia (RIMPA).
As a company we hold Corporate membership and all members of our consultancy team hold professional status. We have a long partnership with RIMPA that has included not only industry partner sponsorship but also individual Branch sponsorship, sponsors of the Tom Lovett Outstanding Student Award and active contributors at both a Branch and Chapter level in Queensland and Victoria and also at a Company level.
To find out more on our involvement within the records and information management industry, click the link below.
Winner in Our Ranks
Congratulations to Nancy Taia MRIM who was announced as the 2022 RIMPA J. Eddis Linton Outstanding Individual at RIMPA Live last week. Nancy's commitment to the records and information management industry is second to none. When awarding this honour RIMPA representatives had this to say, "Nancy is not only an incredible asset to RIMPA but […]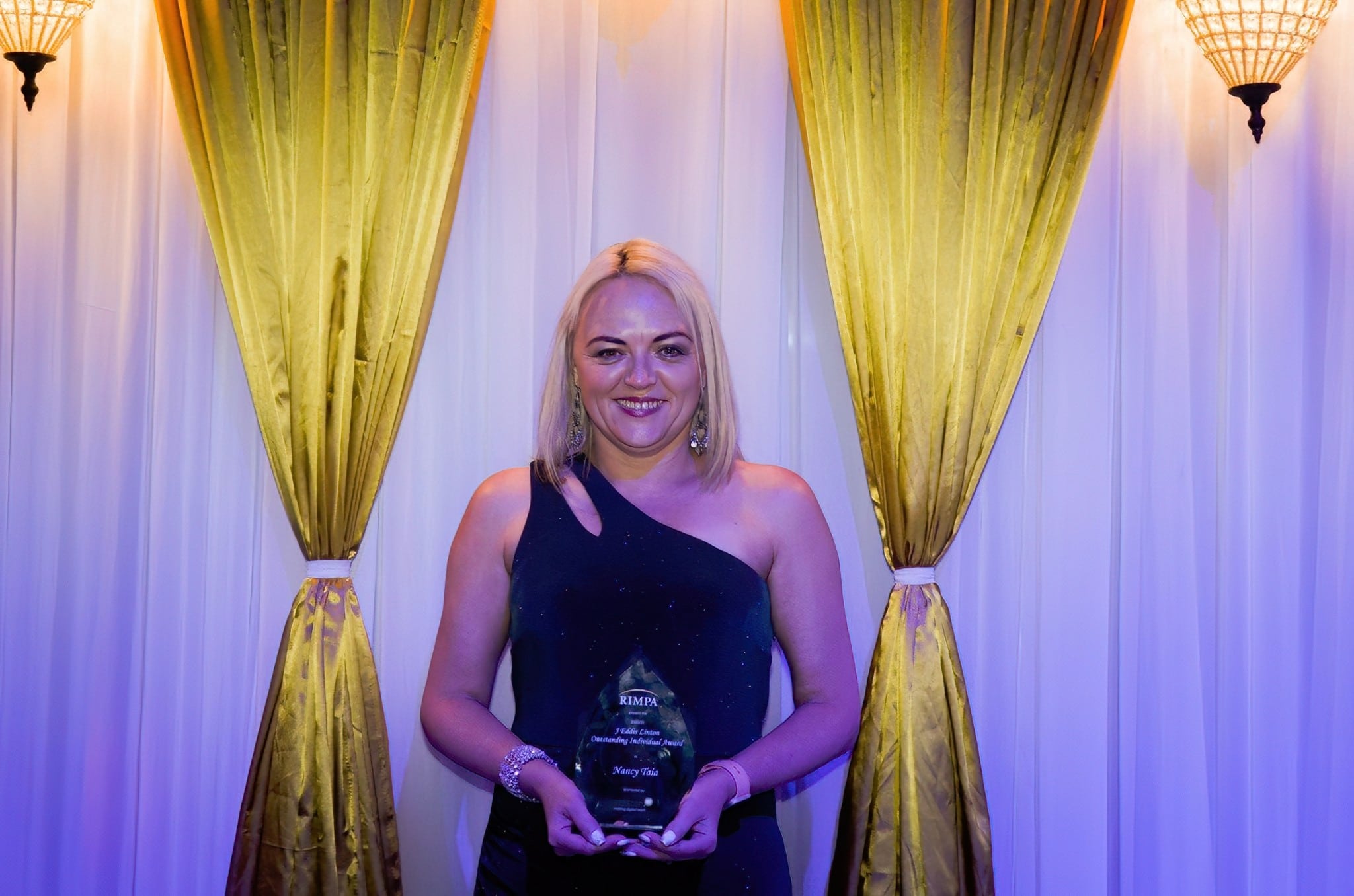 Unpacking Privacy: May the 4th Be With You
RIMPA Qld Seminar Records Solutions were proud to be a Bronze sponsor for this event that was held on 4th May 2022. The seminar saw both in-person and virtual delegates participate and gain knowledge from various privacy themed presentations. From learnings on Security Labels in M365, to understanding that privacy isn't just about compliance but […]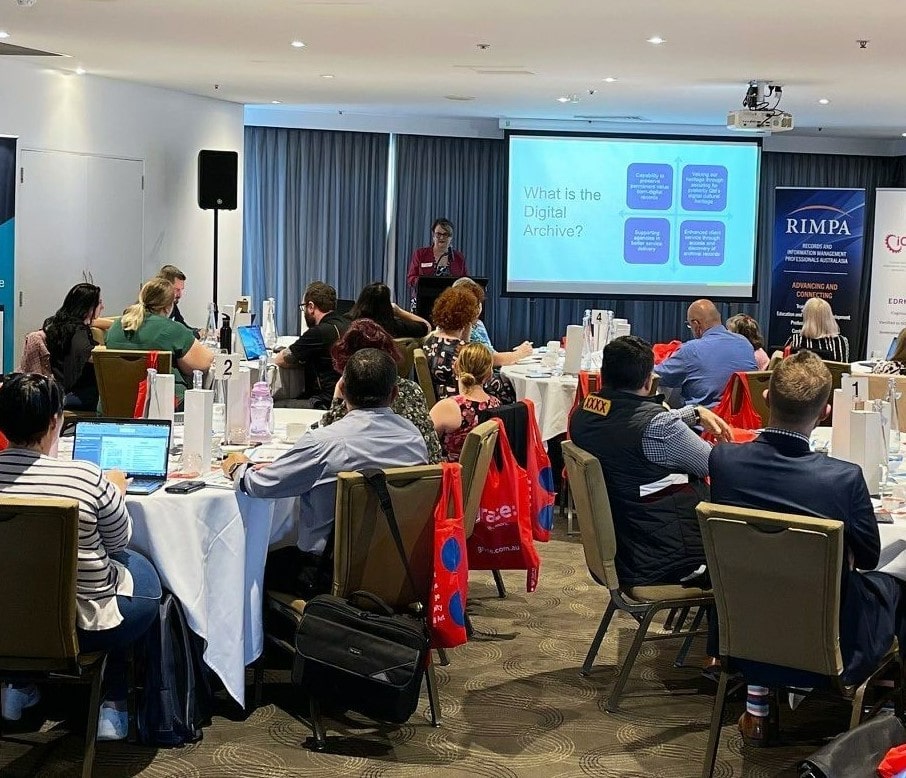 RIMPA Vic/Tas Branch Seminar
We were very proud to have been in attendance to support the RIMPA Vic/Tas event held yesterday 15th February 2022, the first in person event since the onset of COVID19 restrictions and lockdowns in Victoria. Aptly named Educate and Motivate the day was full of great speakers, learning and networking. Delegates were able to meet […]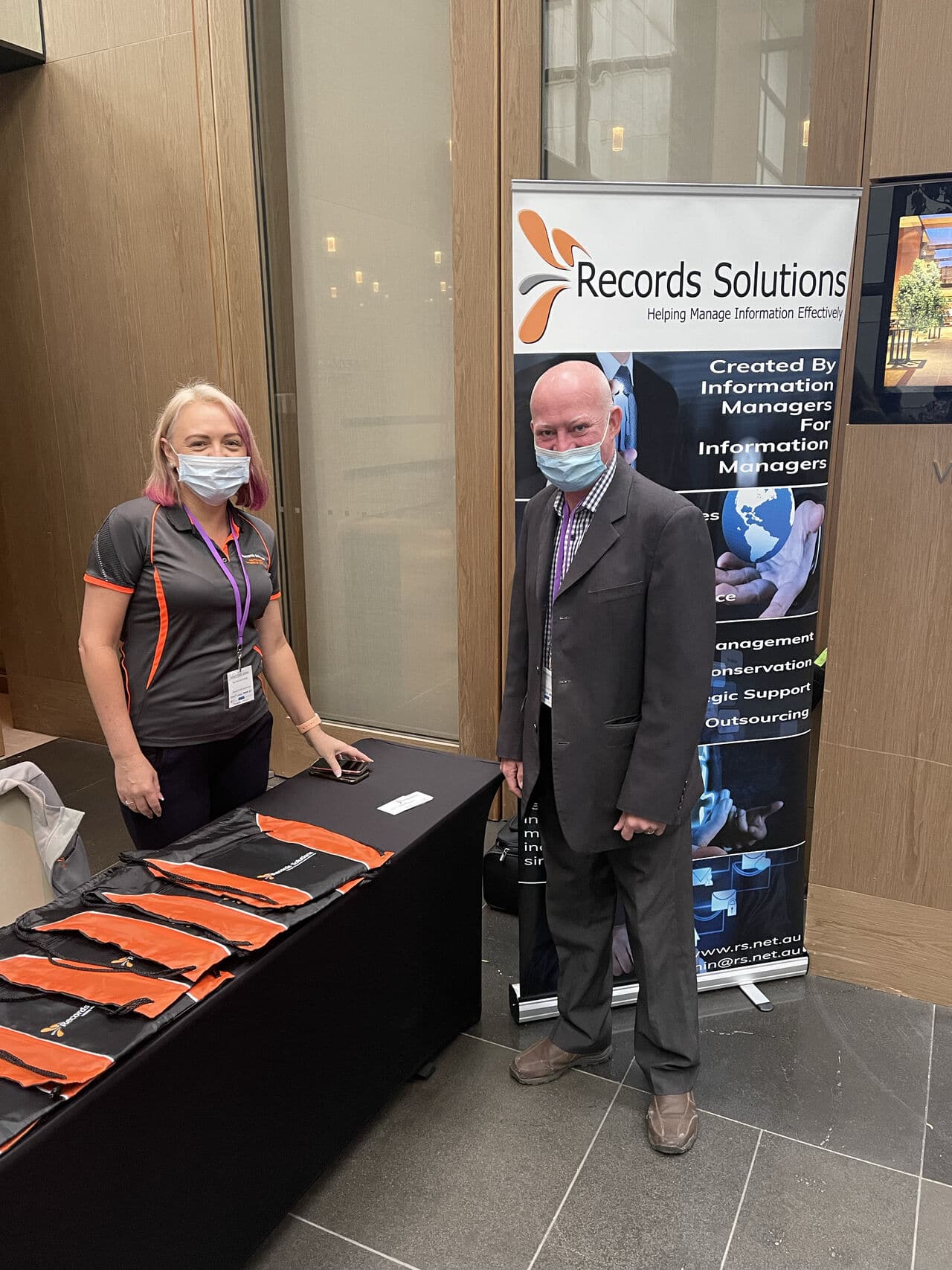 Information Management
Information Management Services encompass and capture a broad array of mediums and formats.

Working Together
Records Solutions are pleased to provide you with services to help build a bridge to connect your information management with legislative compliance. Watch our new promo video below and subscribe to our YouTube Channel for more.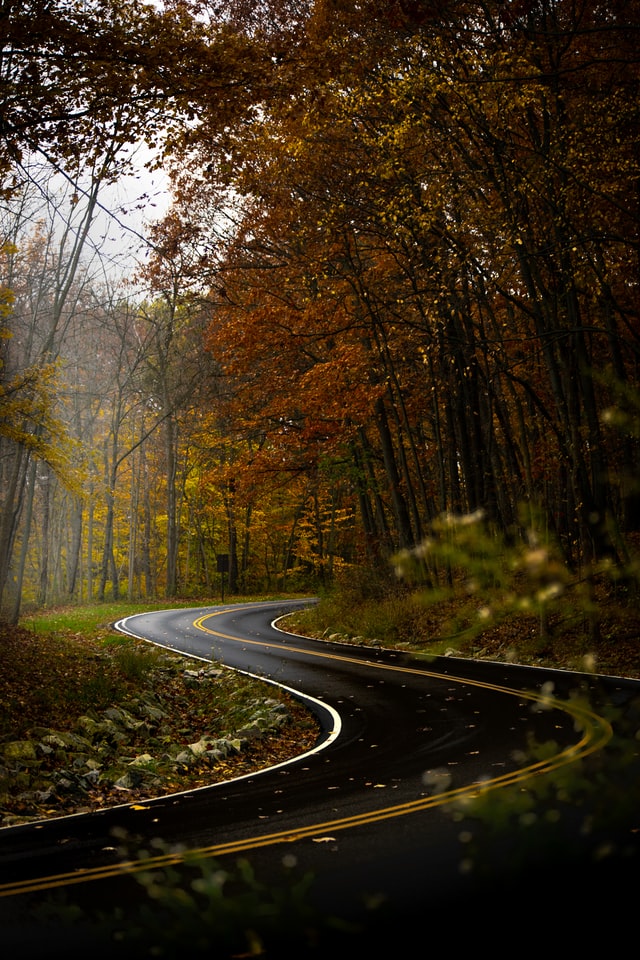 Customers and Testimonials
"Records Solutions was able to bring Diabetes Australia additional capacity and expertise to work through a complex records storage and retention project. The team was flexible to work with and responsive to our needs." Anthony Polinelli – Deputy General Manager Diabetes Australia 10 January 2022